Dunman High School Prospectus 2014/2015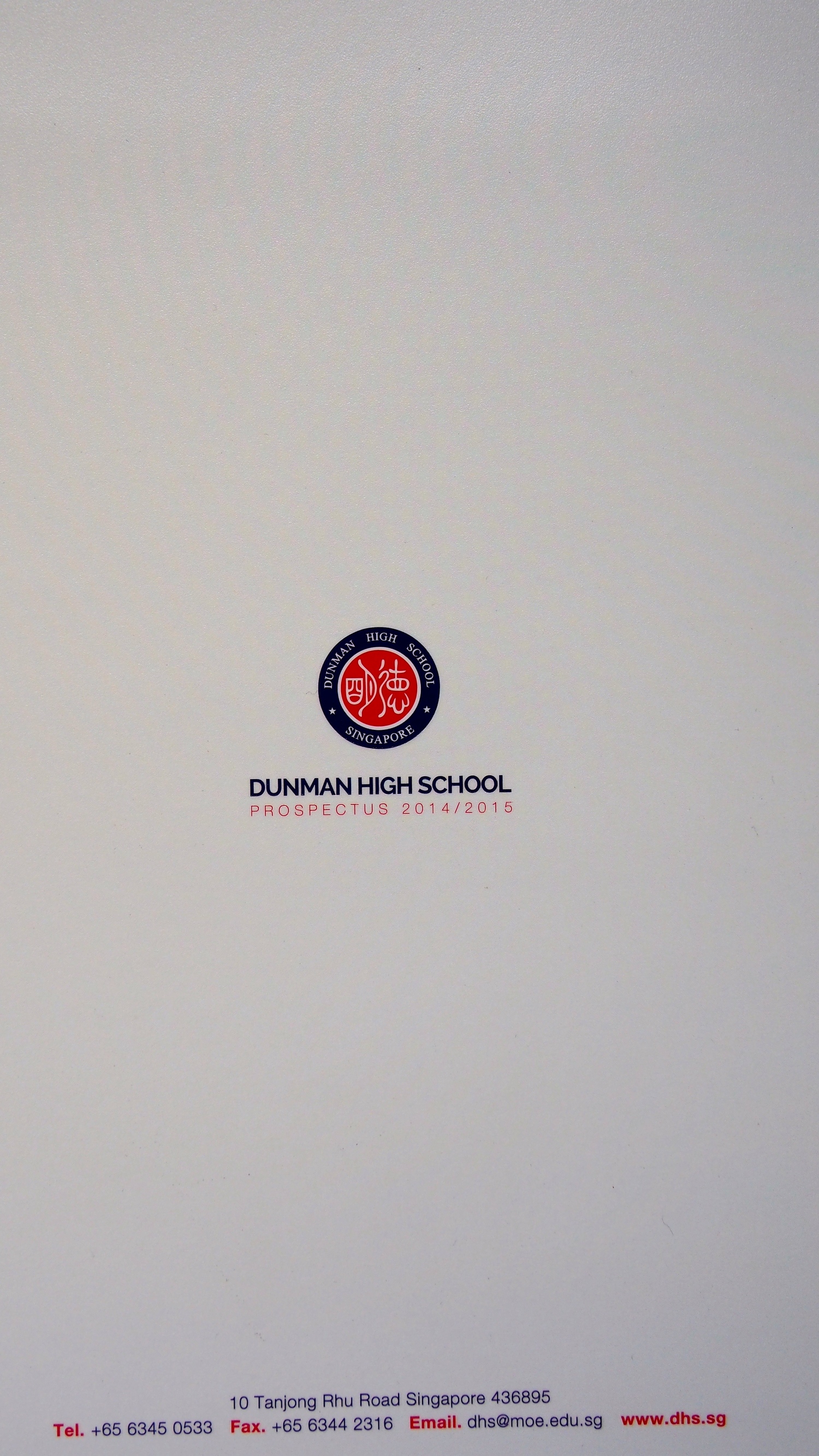 Gone are the days when schools wait for students to choose them just simply with their results. While a stellar-performing school, Dunman High School took the extra step to create a prospectus to draw students to their school. Reflective of their pro-activeness, they did this to tell the Dunmanian Edge story.
Using Paper to Communicate The Story
They chose a beautiful matt finish (hope that our photographs do it justice), with the school crest and "The Dunmanian Edge" highlighted with a UV coating. The matt finishing left a very professional and modern feel to the magazine, communicating how the school while rich in history, is no laggard in keeping up with times.
Flip the pages and the matt art paper highlights the photographs just enough while not making it too reflecting and difficult on the eyes. Considerate! Love how they used the photographs to tell the story of the school, sharing the testimonies of lives impacted by the school. We recall seeing one of the student editors coming all the way down to our factory to ensure that the magazine was done the way it's supposed to be -- their dedication and commitment to this magazine eventually shown in the final product.
Whether or not a student manages to get into the school, the school brand of quality education and improving the lives of the next generation was nicely communicated through the magazine
Tip: Photographs tell the best stories today. With modern-day-rush, nothing makes a keepsake more valuable than the photographs that puts time on a standstill.
Print Specifications:
Size: 275x200mm
Material: Cover - 260gsm Artcard; Content - 157gsm Matt Artpaper
Extent: Cover - 4pp (4C + UV/Opp + Orange Peel + Spot UV x 4c); Content - 64pp (4c x 4c)
Finishing: T/S Limp Bound